Germany is particularly well known for a few exclusives available, not a lot is known about the manufacturer of these items, most simply say Mego or Lion Rock. More detail on these as we get the information, perhaps we'll get some contacts in Germany to fill us in.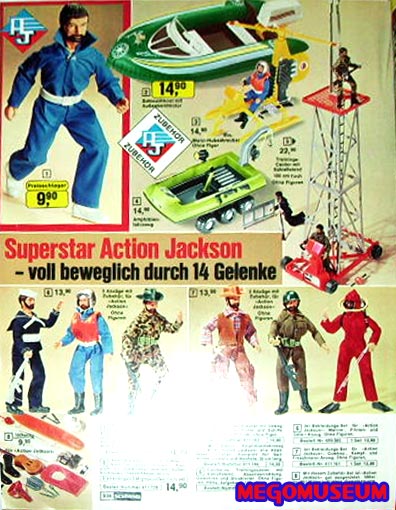 This beautiful German Catalog page from 1975 shows a type 2 Action Jackson and some LJN vehicles (picture courtesy the Mego Museum)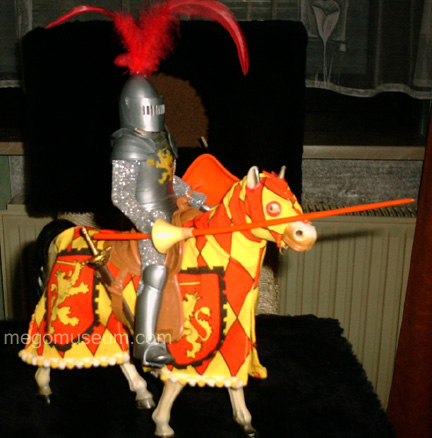 The Super Knights Jousting Horse was exclusive to Germany and rarely pops up on German Ebay.
Catalog shot from German Woolworths showcasing not only the Jousting Horse but the two "two packs" of Knights offered in Germany.
The Knights were also sold in Two Packs, these are extremely hard to find. It's also been noted that the Robin Hood characters came in similiar packaging.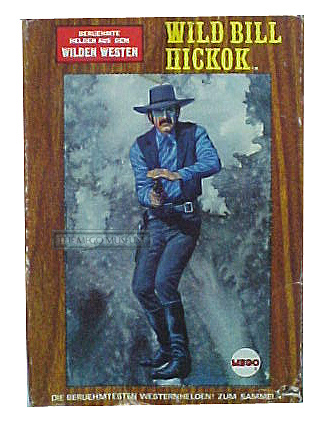 The Western Heroes were released in two packs in Germany, some say the knights were also sold this way in Woolworth stores..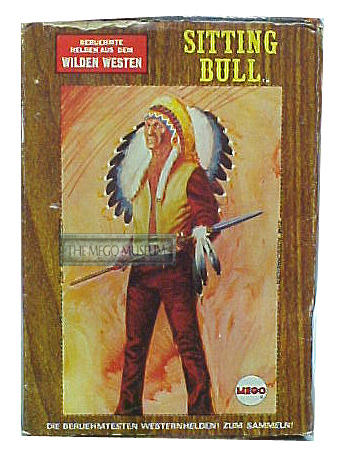 The other side of the western two pack..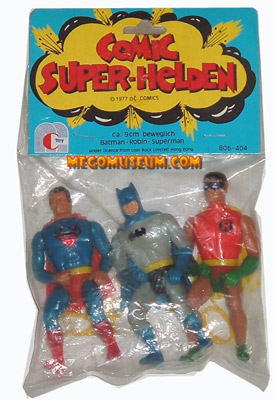 The Comic Action heroes were sold in this strange three pack in Germany, I can't make out the company name. Any information on this would be welcome.
Other German Sighting Airfix released the Micronauts and Star Trek The Motion Picture figures including aliens in Germany. Black Hole figures seem to crop up quite a bit as well but no distinct German packaging has been found.
If you have insight on German mego products contact me, I would love to hear from you!!