Willing to pay cash, trade toys and hugs for the following items. Seriously, I am interested in any of these items even if the condition is poor,
please do not hesitate.
Contact me here if you have anything for sale
SOLID BOXED LINCOLN MONSTERS
Dracula
Wolfman
Phantom
CARDED LINCOLN MONSTERS
Wolfman
Mr.Rock
TOMLAND MONSTERS
willing to pay in ANY Condition, loose or packaged. I'll buy parts of them!
Wolfman
Mummy
Frankenstein
Dracula
Wanted any boxed Thrillseekers by Lincoln
Will also pay top dollar for any Lincoln Catalogs from that era
AHI FIGURES WANTED
Window Boxed Dracula
Carded Bend Ems- Wolfman, Mummy and Creature
MEGO MONSTERS WANTED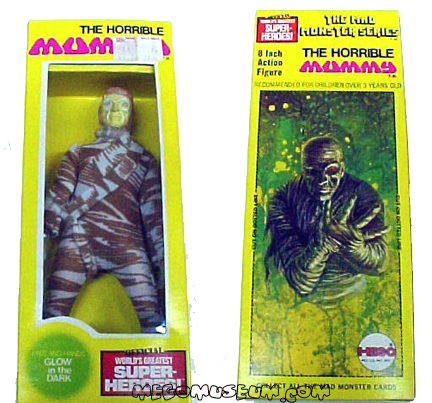 Window Boxed Mummy
Kresge Cards- All except Mummy
Lion Rock Cards-All
Tomlands Star Raiders
Actively buying loose and carded Star Raiders/Space Command 8" Figures
I am extremely obsessed and willing to pay large sums of money for any of the products on this list
Contact me here if you have anything for sale
CURRENT TRADE LIST
The items below are things I have available for trade for things I need. I'm not interested in cash.
Original Kenner Stretch Monster Box in VF condition. I don't have the guy inside, sorry.
Boxed Shogun Warriors Rodan doll
BASA Robin Action Figure Mego figure from Peru in original box
Astro Apes Myra C10 in original Baggie- Rare POTA knock off from the UK
Loose C8 Lincoln Monsters Wolfman- minor head rubs, he's the same one from the trading card picture.